The Best Liverpool Kids Clubs and Activities
Looking for kids clubs and activities in and around Liverpool? Here at Club Hub we have put together our highly recommend list of amazing Liverpool Kids Clubs and Activities to get in touch with. There is a huge range of ideas and fun things to do.
Diddikicks® Liverpool – toddler football for children ages 18 months – 5yrs old.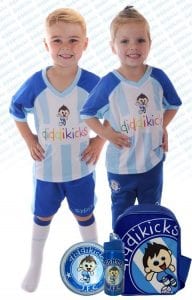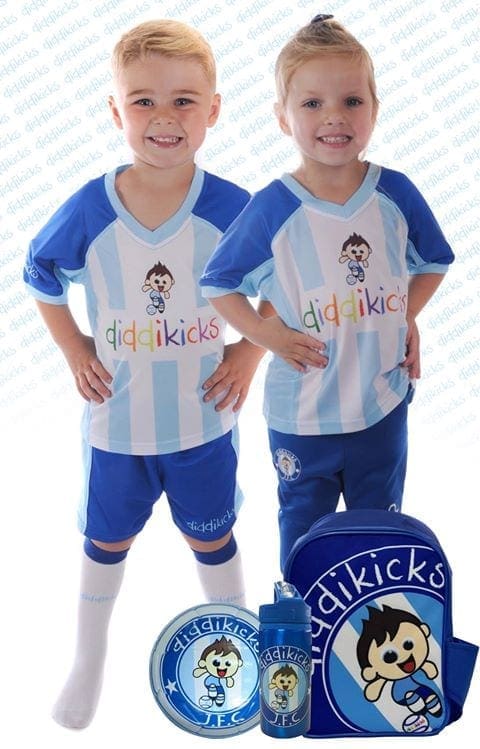 We believe in development beyond football®. Our age specific toddler football classes engage and encourage your little one to learn in an energetic, fun filled, and pressure free environment throughout their Diddikicks® journey.
Classes are delivered by qualified coaches who have undergone enhanced DBS checks. Sessions are complimentary to the EYFS curriculum, incorporating numeracy, colours, communication, social and physical development.
All our sessions have been created with your child's development in mind by qualified football coaches and are uniform across our hundreds of classes to ensure the best experience for everyone at #TeamDiddi
Diddikicks: When Halls Become Stadiums, Where Shy Becomes Confident, Where Strangers Become Team-Mates.
Register today for a FREE trial session at your local venue.
---
Airborn Academy Liverpool
Freedom of Mind, Freedom of Body, Freedom of Movement!
Airborn Academy is a state of the art urban sports facility situated close to Liverpool City centre. Our unique venue is the first of its kind in the country dedicated to the coaching, training and development of freerunning but we don't stop there!
We also offer classes in a variety of sports including Cheerleading, Trampolining, Tumbling, Breakdancing, Aerial Silks & Hoop, Martial Tricking, and even Gym Tots sessions for the little ones. It's also a different, exciting and cool place to have a birthday party – your child would be the coolest kid at school!
Airborn Academy's facility includes an urban obstacle 'Modublox' set up, competition size sprung floor, cirque style Aerial equipment, dance studio, along with an innovative raised training area containing our dynamic bar set up, sunken trampolines and fast track, all leading to our state of the art stunt airbag.
www.airbornacademy.com Or call 0151 345 6112
---
Rugbytots Merseyside and Chester – Liverpool Kids Clubs and Activities
Make your child's development more fun – Try Rugbytots!
Our fun, structured play sessions enable boys and girls aged 2-7 to develop their social and physical skills in a fun, positive environment.
We take children on a journey of sporting imagination with engaging and energetic coaches supporting them every step of the way whilst teaching how to catch, pass, kick, run with the ball and play as part of a team.
We have classes across Merseyside and Chester so check out your closest one via www.rugbytots.co.uk
We offer free taster sessions at all our venues so ring 0345 313 3254 or email [email protected] to book your free taster session.
---
HC:Fit – Ninja Training – Liverpool Kids Clubs and Activities
Now you can experience all the thrills and excitement that Ninja Warrior training has to offer right here in Liverpool. It's Time To Be More Ninja!!
We have:Over 30 ninja obstacles and 3 warped walls (6ft, 10ft and 14ft!!). Learn all the skills and techniques, take on challenges and fun courses and have fun while you play on the awesome obstacle courses and become a real Ninja Warrior! Start early and unleash the ninja within!!
NinjaTraining is a great way for kids aged 4-14 to improve balance, improve coordination, improve physical ability, improve confidence but most importantly – HAVE FUN!
www.hc-fit.co.uk/ninjatraining
---
Capoeira Liverpool
A fun and engaging activity for tots and kids who love to move, learn, sing and be active!
Our Tots and Kids classes welcome everyone to take part together, as Capoeira is a great and fun activity for all ages. The classes emphasize fun, excitement, celebrating each individual, working together, using songs and music, activity based learning games and exercises, and training in the art form of Capoeira.
Our classes are fully inclusive and we believe everyone moves in their own way and celebrate that diversity! We also run holiday clubs during the Easter and summer breaks! Capoeira is an Afro-Brazilian art form, originating in Brazil. It combines dance, movement, acrobatics, martial arts, culture, language, music and is fully accessible to all.
For more information please visit www.capoeiraforall.org , email [email protected] or follow us on Facebook and Instagram under "Capoeira for All CIC"
Capoeira for All C.I.C. was established in Liverpool in 2015 with its main aim to Change Lives through Movement. We work with a numerous schools across the North West delivering educational programmes around Capoeira as well as run regular after school clubs, evening classes and holiday clubs.
---
Adventure Babies Liverpool
Exciting, award winning, 5* rated story & sensory adventures!
Help your little one fall in love with books and reading whilst positively stimulating all of their senses on one of our reading adventures.
Each week we bring a different brilliant book to life through interactive storytelling, puppets, props, sensory & messy play, songs, lights and much more.
Help develop vital early language and communication skills, support physical development and have fun in messy play that you don't have to clear up after!
Rest assured that all activities have been tried and tested by literally thousands of tiny happy customers and are all linked to the EYFS curriculum so that they support your baby or toddler whatever their stage of development.
Find your nearest class and book through our website.
www.adventurebabies.co.uk/classes/liverpool-adventure-babies/
Take a look at our pictures or send us a message on Facebook www.facebook.com/adventurebabiesliverpool/
Email us at [email protected]co.uk
---
Razzamataz Liverpool
Come join the fun at Razzamataz and experience a range of styles from musical theatre to street dance! Razzamataz Liverpool South has classes to suit all children from ages 4-16.
In the hour long classes your child will explore dance, drama and singing in equal amounts and enjoy learning all different styles of dance. They will develop self-confidence and make a whole host of new friends too.
www.liverpoolsouth.razzamataz.co.uk/
---
Music Bugs Liverpool
Sensory, play-based music and singing classes for babies, toddlers and pre-schoolers
Areas included are Childwall, Gatearce , Speke and Garston.
Singing with your child is one of the most enriching and important activities that you can do and research has shown that music and singing are an excellent way to develop language and communication skills. Our 40 minute sessions will provide your children with a lovely opportunity to socialise and develop in a creative and stimulating environment.
Join us for nursery rhymes, counting songs, finger-play rhymes, knee bouncers and action songs. Watch your children develop as they sing and play with hobby horses, puppets, parachutes, teddies, pom-poms, bubbles and lots of wonderful percussion instruments.
3 trial Sessions for £15.
Email [email protected]  for more information
---
The Climbing Hangar Rock Club – Liverpool Kids Clubs and Activities

The Climbing Hangar Rock Clubs are a brilliant way to get junior climbers off the ground. There are classes for children of all ages and our experienced, from 4 to 17, and our climbing coaches know exactly how to ensure that they all get the most from their visit.
Indoor climbing is brilliant for kids for a number of different reasons: it's great physical and mental exercise, it boosts their confidence and perhaps most importantly it's a lot of fun.
Kids are natural climbers, often picking up the basics faster than the rest of us. With Rock Club, they can build on their natural talent and master a variety of climbing skills.
We run classes every Saturday and Sunday, with three age groups to ensure that children of any age are accommodated. From Mini Rock Club, to Junior Rock Club and Advanced Rock Club, there's something for everyone.
Kids can also play and explore in our "Mini Hangar" play area.
Planning a birthday party for a group of little monkeys? Why not host your event with us?
For more information, visit www.theclimbinghangar.com/liverpool
---
Le petit atelier français – Liverpool Kids Clubs and Activities
We're native French speakers and we run weekly fun French sessions for parents & carers with babies, preschoolers and older children. We use fun and simple French songs, read stories, play games all in order to increase your and your child's exposure to the French language. So whether you're already in a multilingual setting or you're just keen to discover a foreign language with your little one, you can join in the fun. It's never too early to get involved, plus you'll meet and make new friends, too! We also visit nurseries and childcare settings in and around Liverpool.
We currently have regular weekly sessions in Big You Little You (Aigburth Road L19 3QD) on Tuesdays, Marmalade Skies Tearooms (Allerton Road L18 1LG) on Fridays and at Write Blend (124 South Rd, Waterloo, Liverpool L22 0LJ) on Saturdays.
We're looking forward to seeing you and your little ones for some fun French at one of our sessions. Get in touch if you have any questions!
Merci beaucoup et à bientôt !
Pauline & Gaëlle
Le petit atelier français ~ The Little French Workshop
www.facebook.com/lepetitatelierfrancais 
www.instagram.com/LePafLiverpool
www.twitter.com/LePafLiverpool
---
We hope you have enjoyed our The Best Liverpool Kids Clubs and Activities article and hope you find something close to you that you and your kids thoroughly enjoy.
Are you looking for more Liverpool Kids Club and Activities?
Search on our free app or website now www.clubhubuk.co.uk