Nigel Apperley
Nigel Apperley is a serial entrepreneur in the internet industry, having had 3 successful exits so far, and having started his first business in 1999. Before setting up TRUSTist, Nigel was director of E-Commerce at Kwik-Fit where he wanted to see whether there was a corelation between collecting and using reviews and revenue.
Having tried all the major platforms he decided to trial Google reviews and in the trial lasting 3 months and involving 40 branches he saw an increase in revenue of 50%.  He took these findings and set up TRUSTist in August 2014.  Now TRUSTist works with many children's activities businesses to help them generate more businesses by using their reviews.
Kelly Jenkins
Kelly Jenkins is a Welsh entrepreneur with over 10 years of commercial experience in the financial services sector before she made the welcome move into children's activities in 2018; bringing her fine-tuned sales, product and performance management skills as well as her passion for customer experience with her. Having worked both internationally and within the UK, she is able to bring a well-rounded business perspective and open mind to the judges table!
As the Director of the Wales Children's Activities and Services Awards, she is an advocate for the industry and aims to support and encourage the field by providing a platform on which to celebrate, reward and recognise the fantastic individuals who bring the sector to life. She is very proud that the awards have acted as a catalyst for business growth, strong connections and collaborations, a great marketing narrative and online and televised press coverage within the sector.
Kelly is also the founder of the Beaming Babies franchise and a children's author.
Felicity Sandford
Felicity Sandford is the Founder of Amazing Futures Ltd, a digital marketing consultancy agency that specialises in the children's activity sector. Felicity has a wealth of marketing skills and experience, having started her career in big international firms like KPMG and Reed Elsevier. Since 2012, she has worked with mainly businesses in the children's activities and services sector and has worked with franchisors, franchisees and independent brands. Her philosophy is to take the brain ache out of social media for business owners. She teaches business owners to make social media work within an overall marketing strategy, rather than as a stand-alone activity. Her aim is to change the way children's activity providers approach social media, leading to a more positive social experience for parents and consequently more engagement.
These days with many parents checking out an activity provider's social media activity before going to their website, a strategic social media plan and strong, engaging content is more important than ever.
With qualifications from Digital Mums, Google and the Chartered Institute of Marketing, Felicity has helped dozens of children's activity providers to run their social media more effectively. An expert in increasing visibility to parents and highly knowledgeable of the children's activity sector, Felicity is also Social Media Manager for the Institute of Children's Activity Providers and Founder of LEAP Networking for children's Leisure & Educational Activity Providers. She has a very flexible approach and has a number of packages from social media management, to consultancy and training. Brands she has worked with include Baby Sensory, Masquerade Theatre Arts, Hartbeeps, Little Splodgers, Katie Jayne Tutors, Art Venturers, Tots Play, Amanda's Action Club, SA Dance, Elevate Arts, Pop Up Play Village and dozens more.
Website: www.amazingfutures.co.uk/
Instagram: www.instagram.com/amazingfuturesltd
Facebook: www.facebook.com/amazingfuturesltd
Krishma Vaghela
With over 10 years' experience in Business Development and in Franchising, as an independent Franchise and Business Development Consultant and Mentor, Krishmas consultancy, 'Franchise Futures' ensures that with the right advice and hands-on outsourced support, franchisors and franchisees stand a higher chance of success avoiding many pitfalls that Krishma has herself encountered and continues to experience in the industry. Krishma has been contracted for a variety of franchise services by franchisors across multiple sectors including: home-care, accounting, home help services, kids activities, education, training and food and beverage.
Within a year, Krishma became a finalist for three business awards; 'Business Woman of the Year', 'Entrepreneur of the Year' and 'Best New Business'. In addition, Krishma was invited to talk franchising on LBC Radio, invited to 10 Downing Street to meet the PMs Business Advisor to talk about the issues surrounding start-ups and made a book contribution in: 'The Successful Mumpreneur' on investing into a franchised business.
Krishma sponsors and judges multiple business awards and has on multiple occasions been invited as an external judge to sit on the panel and mentor start-ups as part of 'The University of Warwick's – Enterprise Programme'. Krishma continues to contribute articles for 'Direct Line for Business' and featured as part of their marketing campaign for 'International Women's Day'. Krishma is also an ambassador member for 'EWIF' (Encouraging Women into Franchising) and has been invited on stage by 'Natwest' and 'Enterprise Nation' as well as other business groups to discuss business development and franchising.
In addition, Krishma is the Founder of a business development consultancy 'Business Futures' that advises and mentors business start-ups across multiple sectors including: kids activities, food & beverage, fitness, beauty and product development.
Claire Balkind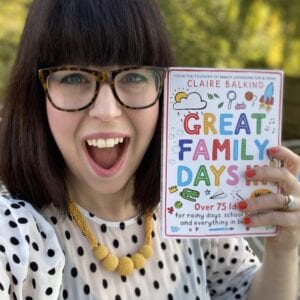 Claire is the founder of the Facebook group 'Family Lockdown Tips & Ideas' which has over one million members spanning the globe. She set up the group to support families during lockdown and it is the largest Facebook group for families in the UK and one of the largest in the world.
Claire is the author of two books, both of which aim to equip families with ideas for spending quality time together. 'Great Family Days In' was published in October 2020 and contains over 75 tried and tested activities covering an array of themes including art, crafts, science, nature and wellbeing. Claire also published an eBook during lockdown in May 2020 called '20 Easy and Fun Activities' with all of the proceeds to Barnardo's.
Claire can be found on Facebook and Instagram as 'The What Now Mum' where she shares ideas for making family time great. She'd love to hear from you if you try out any ideas from her book!
Claire currently works as a History teacher and has worked in education in a variety of roles since 2007. Claire also sits on the steering group for 'Childminding in the 21 st Century' with the Professional Association for Childcare and Early Years (PACEY). She lives in North London with her husband, two daughters and cat called Milo.
Join the Family Lockdown Group: www.facebook.com/groups/871176893326326
Follow her on Facebook: www.facebook.com/thewhatnowmum
Follow her on Instagram: www.instagram.com/thewhatnowmum
Mark de Quervain
Mark de Quervain has over 30 years of Sales and Marketing experience covering the UK and International markets. He has a proven track record of building businesses with excellent results whether with start-ups or larger corporations. Currently he is the Sales & Marketing Director of Rock Up, the UK's leading fun climbing company with 7 major locations across the country.
Before Rock Up, Mark was the international Sales & Marketing Director for Fast & Furious Live a cutting-edge arena show project based on the global franchise working with Universal Studios in LA.
He is also the founder Action Marketing Works in 2012. The company provides Marketing, Sales and Business support to key stakeholders across a range of companies in the sector of entertainment covering exhibition, home entertainment, related suppliers and global film distribution. He works with the UK Industry Trust on the prevention of film copyright and theft and is a regular presenter and columnist. He also advises investment companies on the cinema sector.
Prior to this, he was the Sales and Marketing Director of Vue Entertainment when, in 2002, he joined Vue as a stakeholder at its start-up stage and played a pivotal role in building the business from 2 cinemas in the UK to 187 cinemas in 9 countries. Vue is now ranked as the 5th largest cinema company in the world. He was also responsible for creating, launching and building the Vue brand. Pioneered alternative content such as live music, comedy and sport into cinema.
Between 1991-98 he worked at (UIP) United International Pictures as Vice President International Promotions and Merchandising. His role and responsibilities covered all countries outside North America on the distribution of movies from Universal, Paramount, MGM/UA, Amblin and Dreamworks studios. He worked on hundreds of film releases at the highest level including the re-launch of the Bond franchise with GoldenEye and Tomorrow Never Dies, and the releases of Jurassic Park, Wayne's World, Babe: The Gallant Sheep Pig, Apollo 13, Mission Impossible, and many others. He gained extensive experience in licensing and publishing and worked with many of the world's most well-known brands on running significant cooperative marketing activity linked to global movie releases.
After leaving UIP he ran his own Sales and Marketing business working with Red Devil Energy Drinks (Marketing Director) and Tasco Optics (European Sales Manager). He also carried out many worldwide entertainment projects for companies such Microsoft, Hewlett Packard, UDV, Samsonite, Avis and Imax.
Mark enjoys playing the guitar, keeping fit, travel and film.
Janet Gray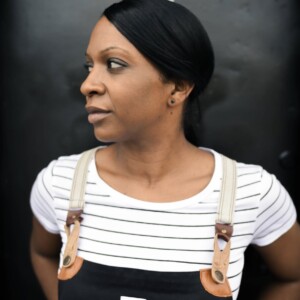 Janet is the founder of Feed My Creative CIC a multi award winning social enterprise who works with young people and adults demonstrating ways to be more sustainable with fabrics with a community focus. Her aims are to reduce waste, create more sustainable communities, inspire creativity through craft workshops focused on using recycled fabric and materials and having the opportunity to talk about common issues and/or experiences, bereavement etc. whilst being creative.
Janet has over 30yrs of design and creating experience and 10 years of qualified teaching experience within secondary schools and alternative provisions. She set up Feed My Creative in 2016 as she was frustrated with the education system pushing students into subjects that they didn't choose or enjoy and wanted to build a platform for people to be creative without the need to be in a classroom of twenty plus. It was also important for her to get rid of the misconception that sewing is something for females only.
Registering as a CIC in 2018 she has won many awards and recognitions for the work she has done with Feed My Creative which include Business of the Year, Company of the Year, Mumpreneur of the Year as well as being a finalist for the Great British Entrepreneur of the Year in the Creative Industries Entrepreneur of the Year category in 2017, 2019 and 2020. In 2018 she won former Dragons' Den dragon Theo Paphitis' Small Business Sunday #SBS competition in which he chooses six small business to retweet each week. In July she was listed as one of 55 inspiring entrepreneurs in the Social Entrepreneurs Index 2020.
Janet also appeared and won her Christmas Stocking episode on Kirstie's Handmade Christmas in 2019, she has since redeveloped the idea and launched the new product in
October 2020.
You can find out more about her work on the following platforms
www.instagram.com/feedmycreativecic
www.facebook.com/feedmycreative
www.jdouglascreativegroup.square.site/
www.instagram.com/jdouglascreativegroup