Judges 2021 to be announced November 2020
Take a look at our 2020 Judges
Andy Georgiou is a former kids activity professional who now runs his own Franchise Consultancy, helping aspiring and established franchisors grow their businesses. He's been Operations Director and International Director of Coaching for a powerhouse children's franchise brand, as well as Head of Franchising for a leading educational activity provider.
He's learned the ins and outs and highs and lows of starting a business, dominating a market and building something rewarding and highly profitable.
Junior Ogunyemi is a multi award winning entrepreneur, author and speaker. He started making headlines for launching a series of successful start-ups while he was still in university. By the time he graduated he had been recognised as on of the top 10 most outstanding students in the UK.
He has worked on government initiatives and advises some of the leading educational institutions on how to nurture entrepreneurs. In 2016 he launched the Entrepower Academy dedicated to preparing start-ups for success.
Jodine invented Gummee glove, the Original teething mitten in 2011 when her first born stared teething from an early age and was too young to grasp a traditional teething toy.
The Gummee glove was launched in May 2012 and is now sold Worldwide, and is a hugely popular choice for parents when looking for suitable products for their teething babies. Jodine runs the business form home with her husband, and they now have a range of teething toys under the Gummee brand.
Their products have won over 30  awards globally, and Jodine is an award winning business Woman.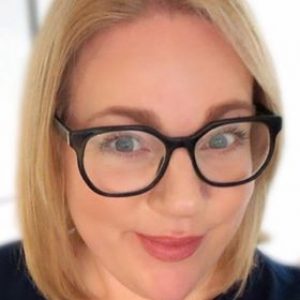 Rebecca Wooldridge is the writer behind 'Mummy To Triplets & Bro'. Raising awareness and support for those affected by infertility; IVF; Health Trauma and PTSD. Celebrating the beautiful chaos of family life with Triplets & Bro through stories and pictures.
Rebecca joins our judging panel as a mom, a writer and a reviewer. With four little ones to keep entertained, she has a wealth of first-hand experience of kids activities and attractions. She runs very popular and successful social media channels and works with a wide range of businesses to promote their family-related products. In particular she is a great ambassador for small and independent businesses.
You can follow the family's adventures on Facebook and Instagram and Rebeccas's blog: www.mummytotripletsandbro.com
Claire Russell, Mum to four year old Mason and Early Years Specialist with a pasison for play. Soon after having her baby, Claire realised how lovely but long days at home with a baby could be so began playHOORAY!
It has since grown into a supportive online community of over 100,000 parents, carers and educators with babies and young children. Claire uses her social media following to spread the word about the importance through play with daily inspiration.
Claire has also developed a line of playPROMPTS activity cards, selling over 15,000 packs and featured in publications such as Mother and Baby magazine and named as one of the top 15 developmental toys in the market. Claire has also recently launched a free playPROMPTS app to help families to play at home.