The Best Mother's Day Kids Activities 2020
Looking for kids activities to get involved with this Mother's Day? Club Hub has put together a list of fantastic Mother's Day Kids Activities for you and your little ones. Check out all the amazing kids clubs and kids activity providers in our list below.
Mother's Day Kids Activities: Tumble Tots – Various Locations across the U.K
We pride ourselves on being a parent and child class giving Mums (ands Dads) a chance to play and bond with their child. Strong parental bonds have positive outcomes in a child's life and help them develop into a happy and socially adjusted individual. Moving forward, in our 3 Years – School Age class, the children take part without a grown-up to develop their independence.
---
Come along & join in the yummy fun on our Mother's Day Workshop.
Saturday 21st March, 10.30am – 12.3opm at Betty's Farm Shop.
We will be making & decorating Rose & Raspberry Cupcakes with a Cream Cheese Frosting just for Mum!
Everything is included in our 2 hour workshop, while your cakes are in the oven there will be Mother's Day themed craft to keep the kids busy and refreshments. Then we will start to make our Cream Cheese Frosting with a choice of coloured gels.
To book please contact Ruth on 07973193362.
£15 per child.
Please note that under 8s will need to be accompanied by an adult. Please let us know of any food allergies or dietary requirements at the time of booking.
---
Mother's Day Kids Activities: Family Bear Club – Fawkham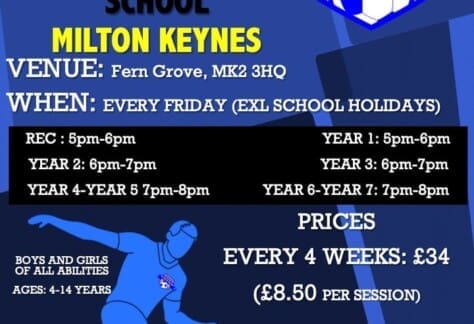 Family Bear Club are running an alternative Mother's Day Kids Activities
"Daddy & Me, whilst mummy has tea".
Baby massage class for dads and babies (6 weeks-crawling) and make a Mother's Day craft to celebrate "baby's first Mother's Day" whilst mummy enjoys tea & cake. £15.
Saturday 21 March @ 10.30 Fawkham DA3. Please prebook. Call claire 07393995583
Insta @family_bear_club 
---
Swim with Puddle Ducks on Mother's Day!  The perfect bonding experience for you and your child (classes are suitable for 0-4 year olds).  Taught in lovely warm pools across South East Wales, and you can book in for a free trial any time so why not join us on March 22nd (subject to availability, booking essential).
At Puddle Ducks, your child is truly at the centre of everything we do.  We know all babies (and their parents!) are individuals so our wonderful teachers are experts at tailoring every activity to the confidence and ability of each individual child.  Swimming taught by experts…That's the #PuddleDucksDifference.
Contact us now to arrange a free trial, [email protected], 07852 475906,
www.puddleducks.com/local-teams/south-east-wales/free-trial-lessons
---
Want more sleep without CIO?
Want a smooth naptime or bedtime?
Want a gentle and non judgy approach?
With our evidence based, family centred and baby friendly approach, together I can support you to optimise your family sleep following your family ethos.
Ring for a FREE 15 minute consultation to see if we can work together and get 20% off our 6 week programme for mothers day
All ages and situations considered!
Head to the website for more info and more sleep!
No need to live in south wales. Skype calls make the world a smaller place
www.rubba-bubba.co.uk/sleep-coaching
---
Tuesday 10th March 1-3pm Mother's Day gift making @ Skyboat cafe Bristol – no need to book
Wednesday 11th March 10-12 Mother's Day gift making @ tiny toes boutique Trowbridge – booking essential email [email protected]
Monday 16th March 1-3pm @ the locksbrook inn Bath. No need to book
www.facebook.com/paintedpeppermintbath/
---
Kids Cooking Activities: Cook Stars
With Mothers Day imminent on Sunday 22nd March, why not spoil the mum in your life and book a space on our family friendly "Mum and Me Bake Workshop" 🍰 and make and bake a High Tea to take away to enjoy together at home! Cake stand included!
With lots of workshops running around the country, visit our website to find the closest one to you!
or email us: [email protected]
---
Mother's Day Kids Activities: Kids Bee Happy
Kids Bee Happy Ltd is the UK's original Sand Art Company, providing high-quality Sand Art products and supplies. Selling arts and crafts Sand Art kits to families, wholesale supplies for children's party companies and entertainers, all the way through to customised sand art products for global corporate companies
We also run Sand Art Parties as we have over 300 party consultants UK wide. Or if don't want hosted kids' parties; our DIY Sand Art Kits for parties are also popular and very cost effective.
Visit kidsbeeparty.co.uk to find out more about the fun and creative children's craft parties and kids entertainment for corporate events we also offer.
We hope you have found our article 'Best Mother's Day Kids Activities for kids useful and that you manage to do something really fun with your little one.
---